'We have been asking our universities in China to call us back,' say students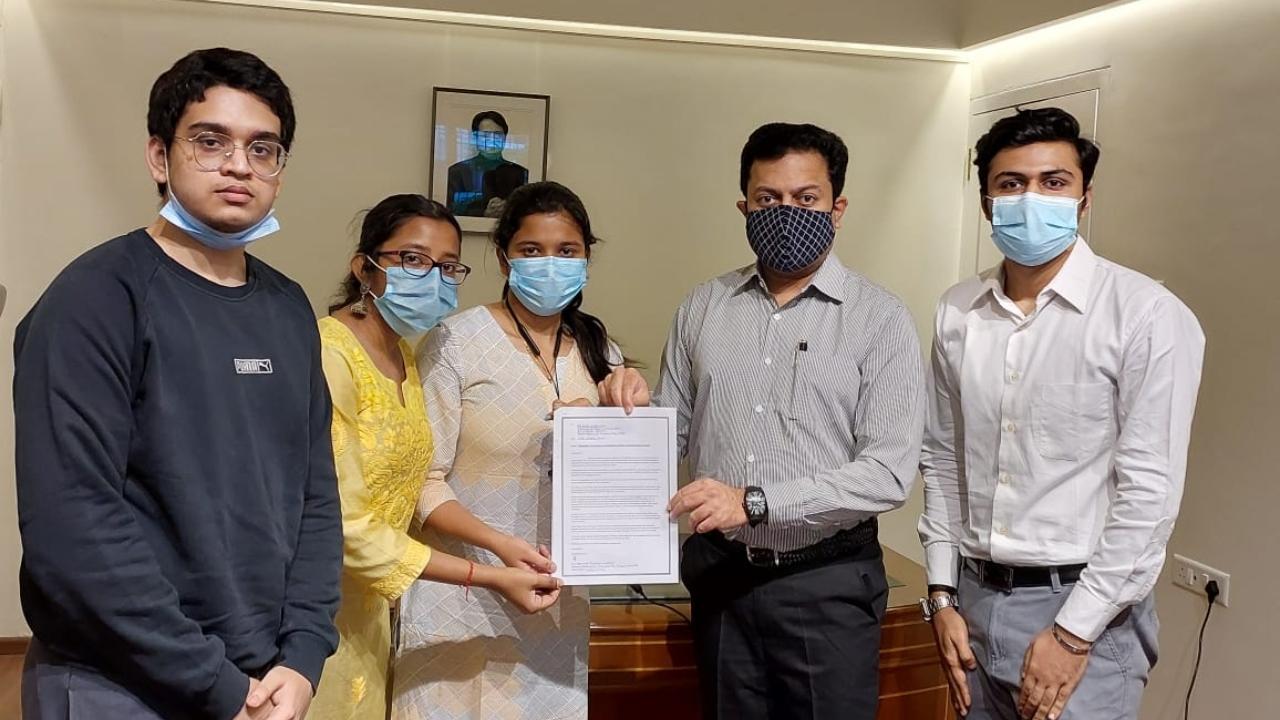 As Chinese Foreign Minister Wang Yi visited India today to meet his counterpart S Jaishankar and National Security Advisor Ajit Doval, medical students from India seeking online education for MBBS degrees from Chinese universities drew attention of the authorities. Started a Twitter campaign to get pulled. Students want to return to China for offline studies.
More than 20,000 Indian medical students are studying in Chinese universities. Students are concerned about the lack of response from universities, the changing rules of the National Medical Commission of India on whether online education will be considered valid for practicing medicine in India and obtaining a provisional degree. Students admitted to Chinese universities have been attending online lectures for the past two years without any clinical practice.

While the central and state governments are focusing on the issues faced by medical students returning from Ukraine, students who have returned from China are feeling neglected due to the pandemic.
@MEAIndia for our concerns.
letter for #FMWANGYI and our @MEAIndia
Hoping for some positive results.
Please take a look at this issue.#takeusback to china
ISIC Team Delhi. @IndianChina pic.twitter.com/59On5iU1V8

— Wasim Rajput (@Was_rajput) 24 March 2022
A New Delhi-based student from Anhui University, on the condition of anonymity, said, "For the past two years, we have been studying online, and have not been able to attend any practical sessions, which are required to get the results. a medical degree. We have been asking our universities to recall us, but there has been no response. Chinese universities have addressed the concerns of students from Singapore and Pakistan, but Indian students have not received any response or assurance from China on our return."
The fifth-year student, who will graduate in June this year, says, "Due to the pandemic, the university has agreed to give us degrees after completing the course. But some universities are awarding provisional degrees till the students complete their practicals.
Speaking about the problems faced during online learning, 21-year-old Rachita Kurmi from Mumbai, a third year medical student of Shandong University, says, "We want to go back to China and complete our education. Apart from losing in practicals, we also do not have any recorded video lectures due to instability in the teaching platform as many Chinese apps like WeChat and DingTalk were banned by India in the last two years. These were the apps where notes and study material were provided. Students are completely dependent on internet connection to excel in their studies."

Mental health concerns and support from family
"There is pressure from society. I have faced comments from my friends like 'Ghar baithi doctor ban raha hai (Will you become a home doctor?) I replied to them saying that even though I have been studying online for two years, I have lectured in the university. He studied medicine for three years. Such comments are very affecting," says the student, who hails from Delhi.

Rachita, who has attended one of the mental-health counseling sessions, adds: "I was back in India for winter break but never returned to my college because of the pandemic. Most of my stuff is still in my dorm room. I was suffering from depression in 2020 because I was worried about my studies. I was also considering other career options. My family's support helped me come out of this."

help from maharashtra government
Students are trying to get in touch with various officials of their respective states and the center by writing letters and meeting them.
In Maharashtra, a team of students met Medical Education Minister Amit Deshmukh on 11 March and Madhuri Kanitkar, Vice Chancellor, Maharashtra University of Health Sciences (MUHS) on 15 March to seek help for the students living in the state. Continuing their education from Chinese universities in online mode.

The state government officials agreed to help the students by organizing workshops with the help of medical professors for practical training. The officials have asked the students to collect the data of the students residing in the state first.

Speaking about the meeting at MUHS, Rachita says, "We (a group of student representatives) are preparing a list of students from Maharashtra. Till now, we have collected information about their district and their study year from more than 150 students. In order to impart practical knowledge to us, the officials have agreed to provide practical training through workshops and seminars, which will be conducted with the help of Deans of various Medical Colleges of Maharashtra. The training will be conducted at affordable rates, which can be used as medical credits in respect of practical education by students based on university regulations in China. These credits will help the students to secure marks in practical examinations which have 50 per cent weightage.

The Office of the Minister of Medical Education told Mid-Day that they will publish related study materials for students from China and Ukraine on the MUHS website from the first week of April. This will help the students to get references as per their syllabus. "While the study module of foreign universities is different from that of Indian universities, we approached foreign universities to get books and other reference material. It will be provided free of cost to foreign medical students along with MUHS University for this course," says the official.
,